Chemistry is closely related to everything that surrounds us in our daily lives, from food, drink, and clothing. This course has provided extensive explanations and simplified of many chemistry topics related to life applications. We have sought to present these explanations and explanations in a way that helps our students to develop their observation skills And higher thinking skills, away from conservation and indoctrination, which helps them to understand many aspects of applied chemistry, develops their knowledge, improves their performance, raises their level of achievement, and achieves meaningful learning.
Concepts of acidity and basicity, solutions, and some of their applications.
The concept of oxidation and reduction and electrical chemistry and its applications such as galvanic cells and electrolysis cells.
The concept of the speed of the chemical reaction and the factors affecting it.
Chemistry of organic compounds and some related reactions.
You will also learn about some organic compounds that are built in the body of living organisms.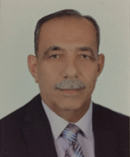 Teiseer Ahmad Sbeihat
Supervisor and educational expert in the ministry of education in Jordan. Hold a BA in Chemistry and MA / ICT in Education, teacher of chemistry since 1990 to 2006. He participated in developing the chemistry curriculum for all grades in the development stage in 2006/2007 and in the second development stage in 2016/2017. Currently, he is working in the Department of Development of Curricula and Programs for Professional Development in Supervision and Training Department.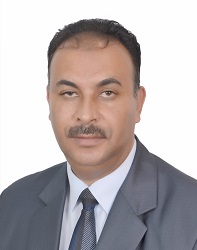 Samir Salem Eid
Chemistry teacher since 1993 and chemistry supervisor in the Jordanian Ministry of Education since 2012. Holder of bachelor degree in chemistry and high diploma of educational qualification and a master degree in curriculum and teaching strategies from university of Jordan. Member of the authors team of the 11 th grade chemistry book Trainer on Education Leadership , TOT Courses , trainer of science teachers on the developed curricula.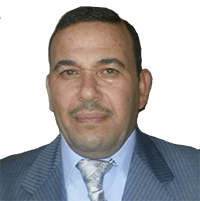 Ibrahim Abed Al Qader
B.A. in chemistry from the university of Jordan 1989 . Diploma in Education - the university of Jordan 1997. Teacher of chemistry from 1991 to 2011 .supervisor of chemistry and science from 2017 up to date. Part-time teacher for the chemical rehabilitation and industrial chemistry. worked in the committee for experimenting the science book for (fifth grade 2016/2017) .work as trainer of science teachers on the developed curricula.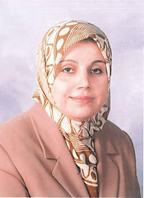 Thekrayat Rajab Ayyash
Chemistry teacher in the Jordanian Ministry of Education since 1997 till now. She participates as Mentoring Teacher in the program "Teacher Education Professional Diploma (TEPD)". She joined Science Networks Program for teachers training supervised by Queen Rania Teacher Academy, She got the Certificate of "Inquiry in Science teaching". Also, She had the certificate of INTEL Teach to the Future,and SEED certificate (Integrating Technology in Science Teaching), a member in the national team for preparing general chemistry curriculum framework in addition to the general and specialized teaching outcomes for compulsory and secondary schooling.She participated in writing 8th grade science curricula, 11th and 12thgrades chemistry curricula and corresponding teacher guidance books.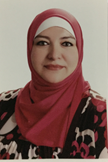 Ritta mohammed abufarha
Holder of a BA degree in biochemistry and master's degree in curriculum and methods of teaching science in the Jordanian university I worked for 10 years in the private sector as a teacher and since 2006 She has joined the "Jordanian ministry of education". In 2008 She was a member of the science team of putting questions for the national exam for 10th grade.