In our modern world, the concept of a job shifted a great deal from what it was before; redundant tasks that might be irrelevant to your interests that are forced upon you within time and space restrictions. Nowadays, you can do the work you love the way you want in pursuit of your goals and passion and this is the backbone of Freelance Work.
This MOOC covers the concept of Online Freelance Work and the needed steps to start your own freelancing journey and make a living out of investing in your skills and expertise.
Familiarise yourself with Online Freelance Work and its advantages
Realise latent opportunities in working online and know how to utilise your skills and expertise in making profit
Start your own Online Freelance Work by preparing your work plan and requirements
Run, develop and sustain your work and your professional network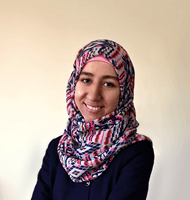 Huda Al Mashta
Huda holds a bachelor's degree in Civil Engineering from the University of Anbar, Iraq. She works as an online freelance translator and has executed over forty projects in the field of translation and content creation. Huda contributed in the Arabic content available at Hsoub academy with over 80 lessons on some web and desktop applications.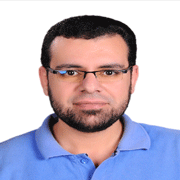 Ameer Adel
Ameer holds a bachelor's degree in Electrical and Power Arm Engineering from Zagazig University. He currently works as a Marketing Accounts Manager a freelance work platform Mostaql.com, subsidiary of Hsoub. Ameer showed interest in the world of e-marketing ever since he launched his blog "webmasters-plans.com" in 2009 which was awarded the 2nd best Arabic blog in 2012.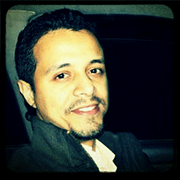 Ziad Mousa
Ziad graduated with a Bachelor's degree in Business Administration from MAM University in Cairo. He is currently working within the Marketing team at Hsoub and is responsible for managing the company's social channels. Ziad started his career as Sales Adviser in Etisalat Egypt and later continued to be a Marketing Research Specialist in MW3; a tech startup in Egypt.