Want to learn computer programming, but unsure where to begin? This is the course for you! Scratch is the computer programming language that makes it easy and fun to create interactive stories, games and animations and share them online.
This course is an introduction to computer science using the programming language Scratch, developed by MIT. Starting with the basics of using Scratch, the course will stretch your mind and challenge you. You will learn how to create amazing games, animated images and songs in just minutes with a simple "drag and drop" interface.
How to create amazing games, animated images and songs in the Scratch Programming language, one of the friendliest programming languages ever created
The skill of solving interesting problems and making cool things with the help of a computer
The concept of a computer program
A computer program building statements/blocks
How programs get executed
Program Variables
Main program blocks: if, repetition
Drawing using computer programs
The difference between Sequential and Parallel execution
Building simple games
No previous programming knowledge needed. Join us as you start your computer science journey.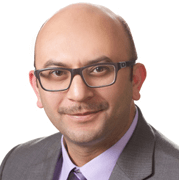 Sufyan Almajali
Dr. Almajali obtained his Bachelor and Master in Computer Science from the University of Jordan. He obtained his PhD. in Computer Science from Illinois Institute of Technology, Chicago, IL. Dr. Almajali has 17 years of academic and industrial experience. This includes teaching at several universities in the United States in the period of 1999-2011. Universities included Robert Morris University, Benedictine University, and DeVry University. In addition, he is teaching currently at Princess Sumaya university since 2011. Teaching experience included three main Areas: Software Development Courses, Computer Networking Courses, and Security courses. Dr. Almajail is currently an assistant professor at Princess Sumaya University. In addition, Dr. Almajali worked in multiple software development companies in the united states such as Secure Data Replicator, Lucidline, Cyber Vault Technologies. His software development experience included developing several mobile native applications in Android for a variety of solutions such as security solutions, productivity solutions, and government solutions.


Colleen Lewis
Colleen Lewis is a professor of computer science at Harvey Mudd College who specializes in computer science education. Lewis researches how people learn computer science and how people feel about learning computer science. Her research seeks to identify effective teaching practices for creating equitable learning spaces where all students have the opportunity to learn. Lewis curates CSTeachingTips.org, a site for disseminating effective computer science teaching practices.