Problem Solving and Decision Making is one of the most important developmental courses that organize the way of thinking for individuals when confronting problems in all their practical life and personal aspects. Throughout the course, a learners receives training on the systematic scientific methods to solve problems and make decisions, from onset of the problem with its virtual symptoms and knowing the problem identification tools, then how to work on analyzing the root causes for existence of the problem by applying the various problem analysis tools to reach a more deeper identification for the problem and how to setup proper solutions of the root causes until reaching an agreement on the best decisions to be implemented and developing a worksheet for implementation, follow-up and assessment of their effectiveness.
Application of a Problem-Solving and Decision Making Model becomes vital due to repetition of problems occurrence in the practical life with the same symptoms, which is very costly in terms of time, effort and money with no advantages. Therefore, the need for applying systematic scientific methods has emerged to assist in solving problems fundamentally and prevent their re-occurrence in future.
Basis of Problem Identification
Application of the Problem-Solving Model with its three phases
Methods of Identifying the Problem Accurately
Using methods of research and analyzing root causes of problems
Methods of creative thinking in decision making and mechanisms of their implementation
Standards of effective decision making
How to implement a proposed solution and evaluating its results later on.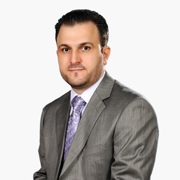 Thabet Mohammad
Thabit has been working in training and development for over 18 years. He spent most of that time in senior functional roles with various groups of companies. He is professional in the education and consultations fields, in addition to a wide experience in working for both public and private sectors in the KSA. As the Training and Development Manager in Obaikan Academy for Knowledge, Thabit is in charge of the process of determining the training needs in collaboration with the managers and supervisors all over Obaikan. Thabit plays an effective role in creating curricula for 13 different fields in business, amongst which is Communications. Thabit also introduced the training effectiveness measurement in Obaikan. Thabit worked for several years as Training Manager for ExecuTrain, an international organization, and then he held the position of Business Development Manager and the CEO of Zidny, which is a well-known training organization in the KSA. Thabit is a certified trainer and consultant by PMP Microsoft, he is also an accredited projects manager and a trainer for the certified business skills programs (The British Society of Business Practitioners.)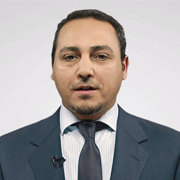 Mohammad Asaad
Mohammad is the Management Systems Development Manager in Obaikan Academy for Knowledge. Mohammad had obtained the graduate studies in education after earning the BA degree in English Literature from Al-Manourah University. Mohammad also obtained the References Certificate in Quality Management Systems (ISO 9001) from the Canadian Association for Standards. Additionally, he obtained the International Certificate in Safety and Vocational Health from the National Examinations Council in Safety and Vocational Health – England, in addition to several accredited certificates in Environment Management Systems, Food Safety and Safety and Vocational Health. During the last 10 years, Mohammad worked for the Integrated Management Systems in Obaikan Elobak and contributed in acquiring the ISO Certificate of Quality Management 9001, Environment Management Systems (ISO 14001), Food Safety System (ISO 22000), Safety and Vocational Health System (OHSAS 18001). Mohammad currently works with Obaikan Academy for Knowledge on Management Systems Training for the Company's customers, from training them on structuring integrated management system inside company according requirements and standards of each of the applied management systems, giving training to employees on implementing such standards through different productions phases, achieving customers' requirements and provide training for a team among them on methods of internal auditing for each system to ensure constant development of the company's performance.