The first years of life are considered the most critical in human's development. At the same time, they are the years in which the human is weakest. If the child/baby is surrounded by a positive and supportive environment, He or she will be able to grow and prosper. This will largely depend on the ability of families to manage their children's needs from birth onwards and their level of readiness, especially primary caregivers who provide young children with care and respond to them.
The course aims to increase the awareness of mothers, fathers, and other caregivers about the foundations of raising children. The course doesn't address obvious parental practices only but looks into what research and scientific evidence show.
Week 1: Discuss the selected topics for this course such as motherhood, fatherhood, child development, and ethical upbringing
Week 2: Discuss the basics of child-rearing and discipline including dealing which stubborn kids
Week 3:Address special topics in raising children (e.g. dealing with teenagers and effects of video-games)
Week 4: Child-rearing and community and how can children be raised to become successful

Dr. Hesham Hamoda
A faculty member in the College of Medicine at Harvard University and Vice President of the International Association for Child and Adolescent Psychiatry. Dr. Hesham Hamoda is a faculty member in the Department of Psychiatry at Harvard University, and a consultant psychiatrist at the Children's Hospital in Boston.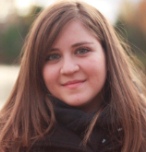 Randa Dalle
Randa Dalle graduated from McGill University with a Bachelor of Arts. Her field of specialization is psychology, with double minors in education and behavioral neuroscience. She is currently completing a Master's of Science in applied psychology, specializing in mental health, at the University of Liverpool.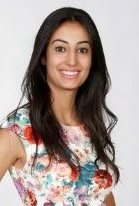 Hala Hatamleh
Hala Hatamleh is a senior research and program development officer at the Queen Rania Foundation for Education and Development in Jordan. She is currently leading on early childhood development research and pilot at the Foundation. Hala has a Master's degree from London School of Economics and Political Science (LSE) in Development Management and two Bachelor degrees; Computer Engineering from Yarmouk University in Jordan and Applied Arts and Sciences from Rochester Institute of Technology in New York, USA. She is member of several organizations and networks such as Minhati, a scholarship program.