This course deals with several topics that constitute the reality of customer service: introduction, Services defined, Characteristics of services, differences between goods and services, customers expectations, customer experiences, service quality, SERVQUAL/GAP model, customers perception and motivation. Customer decision making, customer satisfaction, communication and message mapping. Moreover, the course deals with marketing and customer loyalty, service and quality dimensions, customer complaints, customer segmentation, product life cycle. Advertising and promotion, dealing with customers (telephone etiquette).
How to manage customer expectations
Effective communication skills to deal with customers
Adequate behavior with customers
Communication techniques
Advertising techniques
Customer Satisfaction Techniques
Customer understanding methodologies
Control the effects of consumer behavior
Differences between goods and services.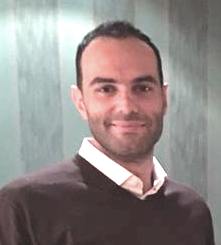 Ahmad Anouti
Ahmad Anouti, studied business administration at the american university of culture and education in Lebanon and then got his masters in business administration at the University of Balamand. In addition, he has a PhD in Marketing from Grenoble Business School, France and is a visiting professor at the Sorbonne and the Paris School of Business.