Creativity skills in general & creative thinking & innovation have in particular have become the essential ingredients for individual & organizational success. In spite of the fact that we always believe we need more creativity & innovation, yet we are daily practitioners of it. It starts by picking what to wear in the morning & goes to solving problems at the work place in a creative manner. In this course, we will learn how to discover & unleash the creative potential in us then develop it into practical skills to be used in our personal & professional life.
The course includes the following topics: - Notions of Creativity/Originality/Innovation explained - Creativity on the individual level - Personal style of innovation - Creativity on the organizational level - Creative environment - Creative & innovative thinking methodologies - Practical applications
Distinguishing between creativity & originality & innovation
Discovering self creativity & unleash the creative potential
Determining the personal creative style through the creative plane model
Building creative environemtn
Reflecting creativity & innovation in the work place
Using creative thinking for problem solving
Identifying creative thinking tools for idea generation
Using idea generation techniques effectively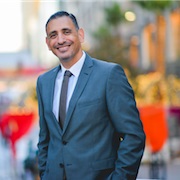 Dr. Suhail Jouaneh
Dental Surgeon by profession, Mindset Surgeon by passion. Suhail leads learning & development at Better Business in Amman Jordan. Motivated, personable executive coach and business facilitator, he is accustomed to handling difficult senior management cases through coaching and business counseling. He has organized thousands of workshops and trained more than 25,000 people from over 40 countries around the world mainly in the Middle East and GCC in English, Arabic (KSA, UAE, Cyprus, Lebanon, Syria, Jordan, Bahrain, Qatar, Istanbul) and in French for the French speaking North West Africa; Senegal, Tunisia, Algeria and Morocco. Currently, Dr. Suhail is sought after internationally for speaking engagements.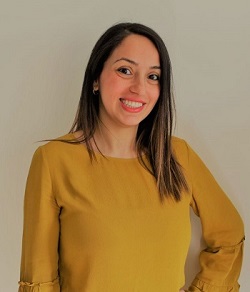 Razan Hanania
Razan is currently the Learning & Development Accounts Manager at Better Business. She is highly committed to high standards of Human Resource management that has contributed significantly to exploiting organizational productivity while playing key role in ensuring the achievement of company-wide objectives. A strategic thinker and planner; skilled in development, support, and execution of effective human resources programs, policies and procedures. Has exceptional abilities to introduce and streamline HR functions to improve retention rate, increase efficiency, facilitate growth, and reduce cost. Razan has a Bachelor of Applied Science from Canada; Honors Industrial & Manufacturing Systems Engineering, Minor in Business. She is also holder of Masters of Engineering Management from University of Ottowa, Canada.