This course is focusing on a contemporary educational philosophy, known as STEAM education. STEAM is the integration of five main disciplines: Science, Technology, Engineering, Arts and Mathematics.
The core idea of STEAM philosophy is to provide meaningful experiences by linking education to the real-world.
STEAM education is also intended to develop various skills needed for the work force such as problem solving and critical thinking. The course presents suggestions and recommendations for infusing STEAM into the educational systems in the Arab region by focusing on the school culture, how teachers work and interact, and how students learn with an emphasis on quality.
Whether you are a teacher, student or parent this course can be of interest to you.
Identify the main characteristics of STEAM education and why it is needed in the Arab region
Illustrate how people learn through describing the role of the brain and the importance of social interaction
Demonstrate two STEAM teaching strategies: project based learning and inquiry based learning
Discover the pros, cons and requirements needed to apply STEAM education in schools with a focus on school culture and developing professional learning communities
Design STEAM interdisciplinary unit plans
Recognize the main assessment strategies in STEAM education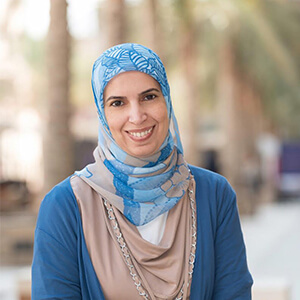 Dr. Heba EL-Deghaidy
Dr. Heba EL-Deghaidy is a tenured Associate Professor of Curricula and Science Education at the Graduate School of Education at the American University in Cairo. Her doctoral degree is from the University of Birmingham, UK. As a specialist in Science Education, she leads the STEAM education initiative as an internationally wide approach to an interdisciplinary learning model. She is the PI of the bilingual STEAM education project funded by British Gas. Along with her teaching experience, EL-Deghaidy has a wide range of professional experience. She served on various national and international committees and societies. From the most prominent international societies in Science Education is the National association for Research in Science Education NARST. She is currently serving as a member of the Publication Advisory Committee, for a three-year term 2015-2018. EL-Deghaidy was an invited guest speaker at the 65th Korean Association for Science Education International Conference and at the International Seminar of Science Education Research Centre, Korean National University of Education. She was also an invited keynote speaker at the First Inter-Regional Research Conference on Science and Mathematics Education conference at the American University in Beirut. Part of her professional service is reviewing manuscripts for international journals such as Computers & Education, Education and Environmental Education Research and Journal of Research in Science Teaching.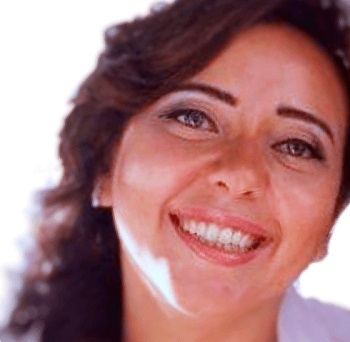 Shereen Aly
Shereen Aly has an MA degree in International and Comparative Education from AUC, and a Bachelor's degree in Electrical Engineering. She has participated in several research projects in the field of education, namely peace education, non-formal learning settings and science education. She is currently working as an independent consultant, researcher and trainer for educational institutions. Shereen has over 9 years' experience in multi-national corporations before she decided to shift career to education, in these years she realized the huge gap between the skills needed in real life and what the educational institutions are offering their students. Therefore she shifted towards education with a strong belief that the road to real world transformation is a powerful and holistic learning experience.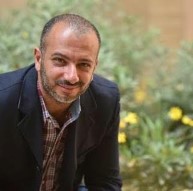 Ahmad ElZorkani
Ahmad ElZorkani is the Manager for Instructional Multimedia at The Center for Learning & Teaching at the American University in Cairo. His role is to provide faculty members with pedagogical and technical assistance in implementing technology to enhance teaching and learning. He has been in IT and education for over nineteen years. In the last thirteen years he focused on Teaching/Learning technologies, coupled with acquiring considerable knowledge of Pedagogy over the past seven years. He is a holder of an MA in International & Comparative Education and is an instructor in the Professional Educator Diploma at AUC. He holds a BA in Business Administration, and a Diploma in Management of Information Systems.