Are you interested in starting your own business? Or learning about entrepreneurship? Or applying the entrepreneurial spirit in your current job?
In this course we will examine the dynamic process of creating and building an entrepreneurial start-up throughout its life cycle: from idea to start-up. We will examine new start-up ideas, their sources and how to evaluate them. We will analyse innovative business models, and how to design your own business model and value proposition. We will learn how to identify your target market and customers, and design your marketing strategy including pricing and distribution channels. We will examine the start-up financing strategy, including the sources and types of funding that you can receive such as angel investments and venture capital; and your fund raising plan. We will discuss the start-up operations and how to set-up up and manage your business operations, technology and human resources. We will conclude by discussing the start-up future plan. In cases of success – we will discuss the different growth strategies that you can deploy; and in cases of failure – we will discuss how you can fail safely and get back to market again.
Throughout this course, we will use numerous case studies of Arab entrepreneurs and discuss their journey to start and grow their companies. We will also identify resources that can help you as you start your business.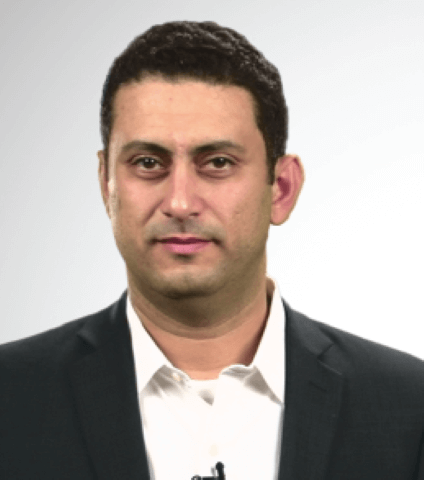 Dr. Ayman Ismail
Ayman Ismail is the Abdul Latif Jameel Endowed Chair of Entrepreneurship and Assistant Professor at the American University in Cairo School of Business, and the founding Director of the AUC Venture Lab incubator, which was recently ranked among the five most promising university business incubators in Africa by UBI Index. He is a former Research Fellow at Harvard Kennedy School of Government. He received his PhD in International Economic Development from the Massachusetts Institute of Technology (MIT). He also holds a bachelor degree in engineering and an MBA from the American University in Cairo, and a master degree in city planning and geographic information systems from MIT. He is a co-founder and Managing Partner at Enovio Consulting, a management & strategy consulting firm operating in the US and the Middle East. Prior to that, he was a consultant in McKinsey & Company's Business Technology Office, based in New York for several years. In 2012, Dr. Ismail was selected as a Young Global Leader (YGL) by the World Economic Forum (WEF). He is a co-founder and board member of Nahdet El-Mahrousa NGO, an incubator for social entrepreneurs and community initiatives, and a member of the governmental e-commerce advisory board. He also an angel investor and a board member of a number of fast-growing startups in mobile payments, logistics, bio-technology, healthcare insurance, and book retailing.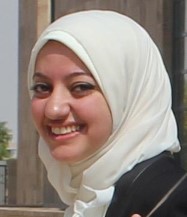 Nada Beshir
Nada Beshir holds a Bachelor's Degree of Business Administration from the American University in Cairo and studied Finance and Economics for one year at the University of Chicago. She cofounded a mobile application which won second place in the University Mobile Challenge at the Mobile World Congress in Barcelona and has developed a strong interest in Entrepreneurship ever since. She worked as a teaching assistant for entrepreneurship and innovation at AUC and is extremely passionate and excited to promote and spread the entrepreneurial spirit across the Middle East. Nada strongly believes in the power of entrepreneurship as a means to improve livelihoods and foster social and economic growth in the region.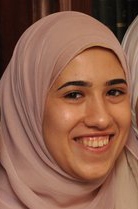 Maha Shawki
Maha Shawki is an instructional multimedia officer at the Center for Learning and Teaching, American University in Cairo, Egypt. She provides faculty members with pedagogical and technical assistance in implementing technology to enhance teaching and learning. Her work involves assisting faculty members in developing instructional strategies and in recommending the adoption of various learning technologies. She just finished her master degree in business administrator at AUC, and holds a bachelor's degree in computer science from AUC. She is interested in digital marketing and management of international business.